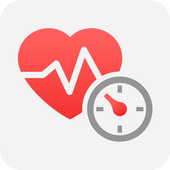 The description of iCare Health Monitor (BP & HR)
iCare Health Monitor could measure blood pressure,heart rate,vision,hearing,SpO2,breath rate by the phone.
MAIN FEATURES:
►
Blood pressure measurement
►
Heart rate measurement
►
Blood oxygen measurement
► Respiratory rate measurement
► Vision measurement / Eye Test
► Hearing measurement / Hearing Test
► Lung capacity measurement
► Real-time photoplethysmogram (PPG) graph
► Autism-spectrum Test
► Pedometer
► Vision Care
► HIIT Workout
► ABS workout
► Leg workout
► Butt workout
► Unlimited data storage and tags
► Export data for registered users
EASY TO USE:
1. Pressing the screen with your finger.
2. Lightly place your index finger on the rear camera. Make sure the camera is fully covered.
3. Hold until the measurement is complete.